ToolsforLiving
Regular price
$1,275.00
Sale price
$1,249.00
Unit price
per
Sale
Sold out
The Humanware Explore 8 Electronic Magnifier is the perfect electronic magnifier for those who love reading! Featuring a generous 8" touch-screen, the Explore 8 is perfect for newspapers, magazines, mail and anything else you want to read! The Explore 8 electronic magnifier by Humanware has tactile buttons and touch screen allowing the user to easily control the device in whatever way is best. 
What's more, the Humanware Explore 8 electronic magnifier features two high-definition cameras - one for reading and one for distance, making it ideal for students! With magnification from 2x to 30x, the Explore 8 is ready for whatever you throw at it.  
The Explore 8 electronic magnfier is perfect for users with visual impairments that have difficulting reading all sorts of materials and even looking at photograph. 
Humanware Explore 8 electronic magnifer

Functional specifications
2-30x magnification
HD image quality
Brilliant 8 inch ISP LCD touchscreen with pinch and zoom
2 HD autofocus cameras
Reading stand with led light
Customizable: Preferred zoom, lines and blinds, menu text size, color schemes (17)
35 available languages
Power save or sleep mode
High-resolution video output
Image gallery capacity: 1000s
7 hours continuous use (device only)
4.5 hours continuous use (using stand led light)
A great product in the category of electronic magnifiers & daily living aids
Physical specifications
Device weight: 580g (1.30lbs)
Device dimensions (w x d x h): 8 x 6 x 0.94 inch / 204 x 153.2 x 24mm
Screen dimension: 203.2mm (8 inch)
Non-removable battery
View full details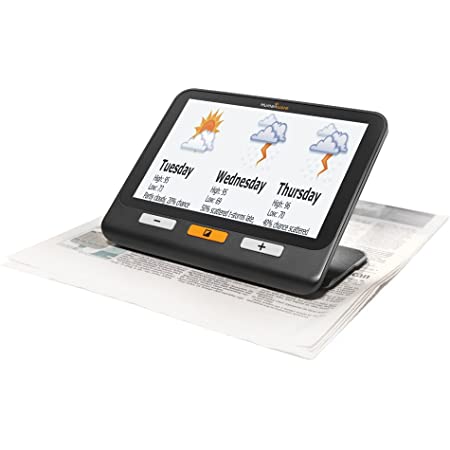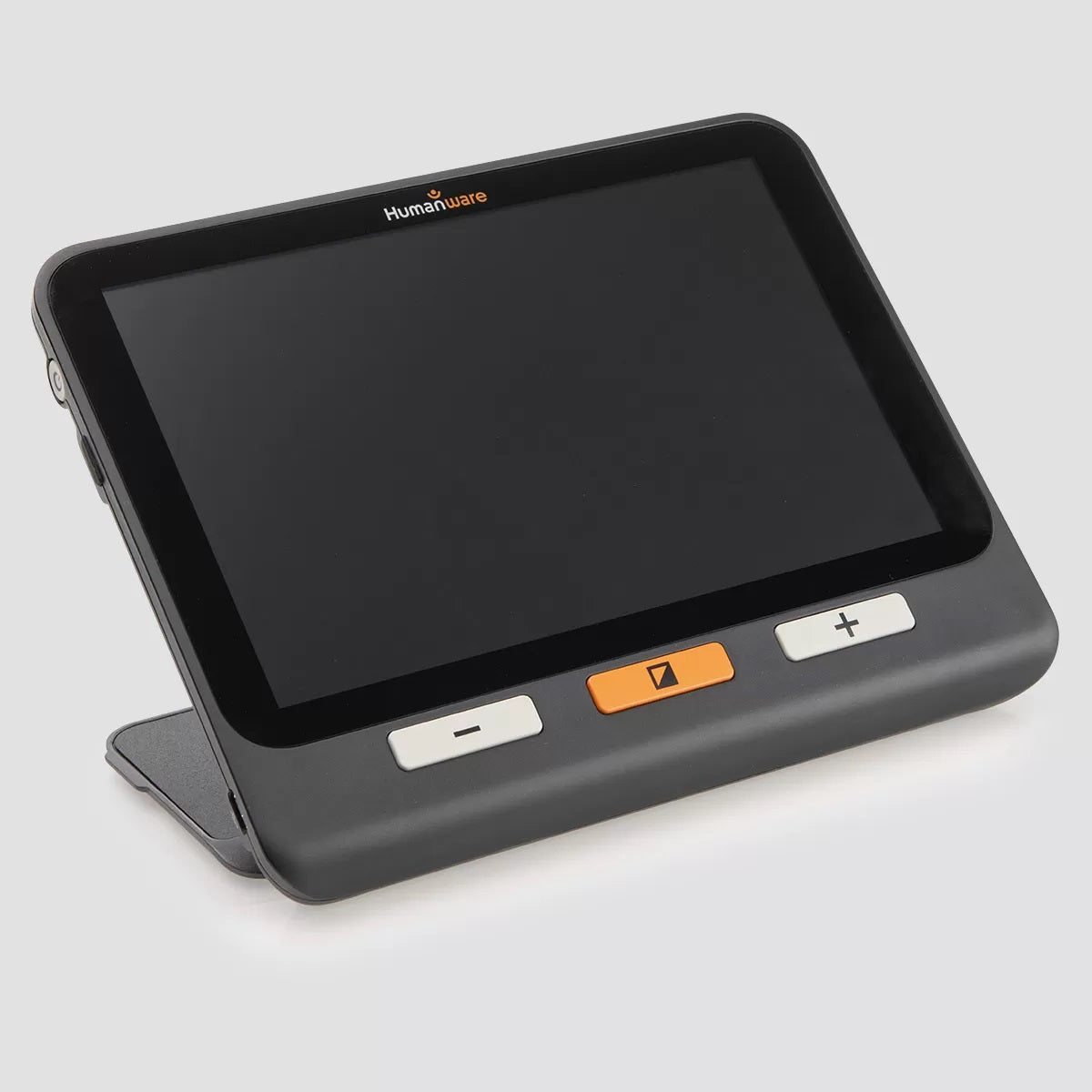 Great Portable Magnifier
You can use this as a hand held electronic magnifier. It has an 8 inch screen and you can use it as a hand held device or it has a built in stand.You can change the color of the background and the size of the font. It fits easily into my handbags. I have had several magnifiers over the course of my life and this is the one I like the best. e r