ToolsforLiving
Regular price
Sale price
$9.00
Unit price
per
Sale
Sold out
These dual texture Charcoal Facial Buffers are infused with charcoal to draw out impurities in your skin. The textured side exfoliates and cleanses, and the soft microfiber side removes dirt, oil, and makeup.
Charcoal Facial Buffers:
Easily remove dry, damaged, and rough skin with this exfoliating cloth body scrubber. This charcoal body scrubber is gentle yet effective at renewing and reviving your skin's natural glow.
How To Use:
Massage your body in circular motions to remove the dry skin and dead skin cells blocking your pores.
Nice And Clean:
Refresh, rinse, and use the hanging loop to air dry! Keep your skin clean and smooth for minutes before replacing replace your scrubber.
Pack the pack:
Get three of these great scrubbers in this pack.  Each scrubber has a 30-day lifespan. Great for family or own self-care needs.
A Better Clean For All:
Our priority at Cleanlogic is to offer high-quality bath brushes, exfoliating towels, and other sustainable bath products that help rejuvenate your skin's glow. Our packaging has braille on it, making it all-inclusive.
View full details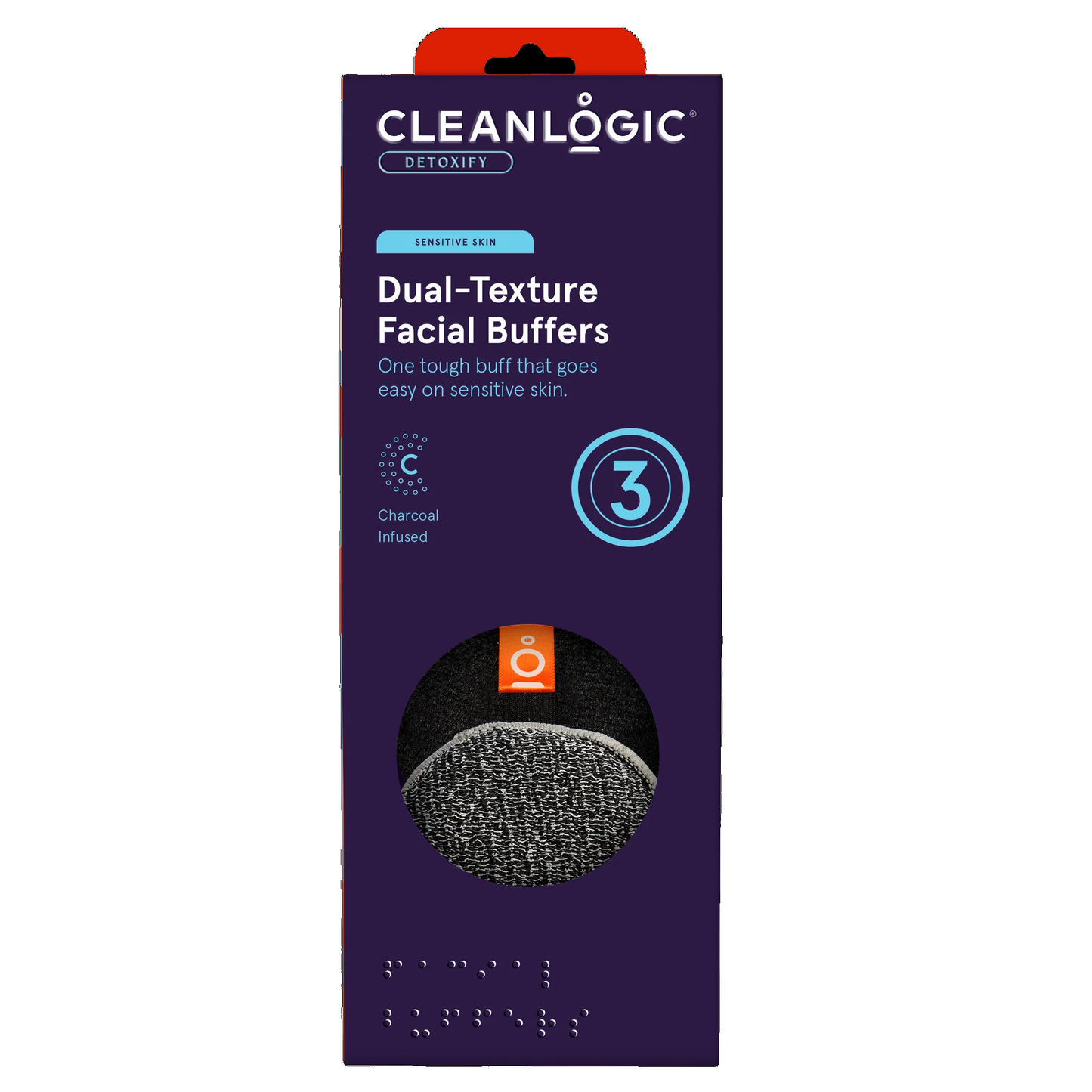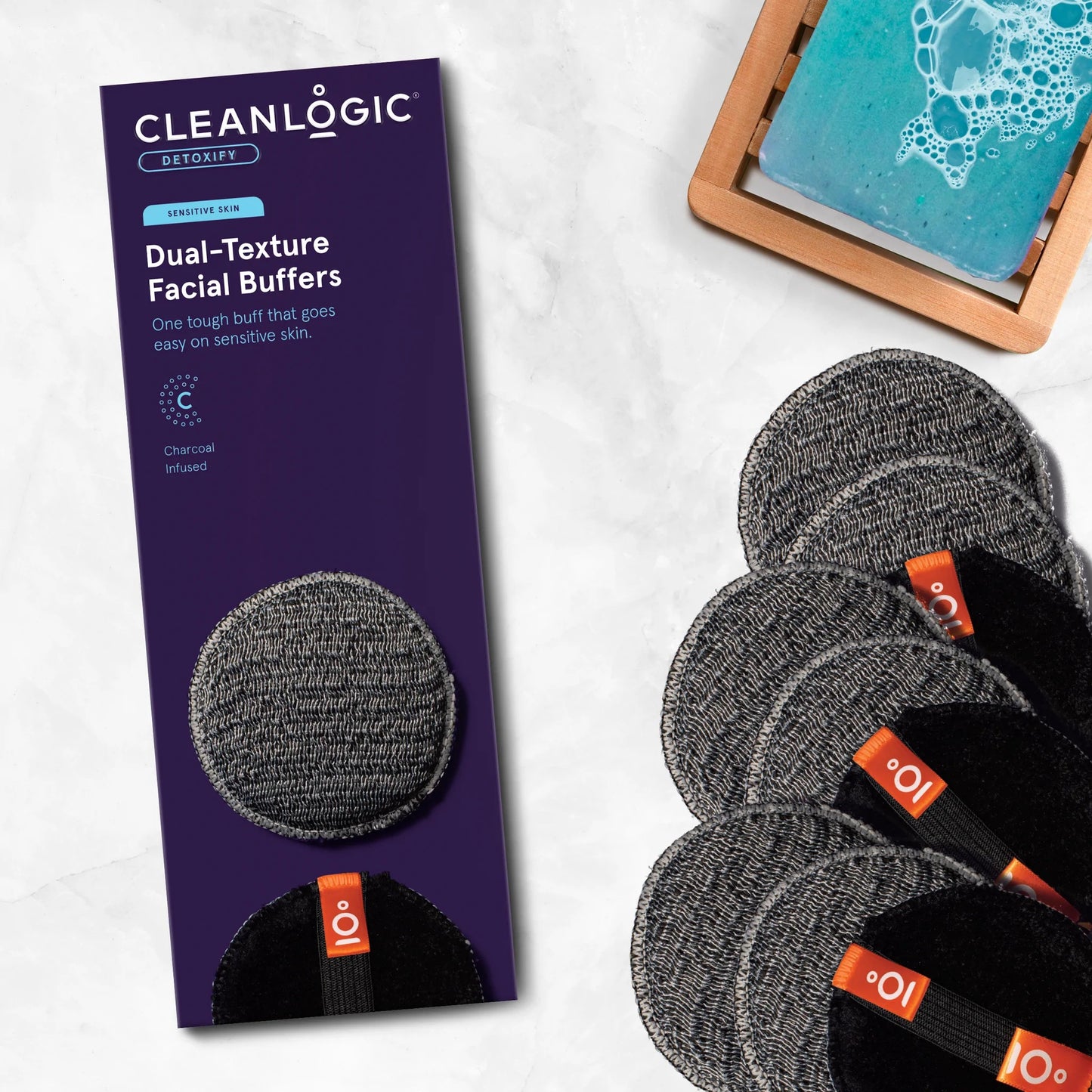 Best Facial Scrubbers and Inclusive Design
These buffers will never not be in my daily skin care routine! It's the perfect way to gently scrub and wake up in the morning. Perfect in size and the finger strap makes it easy to hold on to the buffer, hang to dry, all while helping me determine what side to scrub with. Appreciated the inclusive design with braille on the packaging and bonus points for there being no wasteful plastic wrapping to work my way through to get to the buffers! Thanks for carrying thoughtful products.